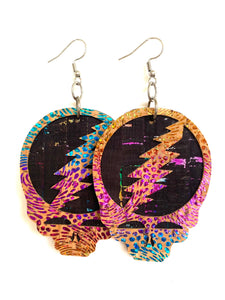 These skulls are crafted with cork fabric in a variety of beautiful, glittery colors! They catch the sunlight like no other lightweight earring. If you love being bold, beautiful, and flashy then these babies for you! 
Color pattern will vary.
Length: 2.5 inches
Each purchase includes taxes, shipping, and a donation.